Quick connection solar DN20x18 copper
---
${ $store.getters.currentItemVariation.variation.availability.names.name }
---
Metallic sealing screw fitting suitable for our stainless steel corrugated pipe DN 20
DN 20 to 18 mm copper pipe
Advantages:
Simple assembly without flange flaring
Quick assembly
no problems with leaks
With us you will find the suitable solar cable for the offered screw connection parts:
Assembly:
Cut the corrugated pipe to the desired length cleanly and burr-free with a pipe cutter (do not rework with a file, make a further cut if necessary).
- You will find a suitable pipe cutter here.

Never unscrew the fitting! If this should happen by mistake, make sure that the wider side of the inner ring (foot) rests on the fitting.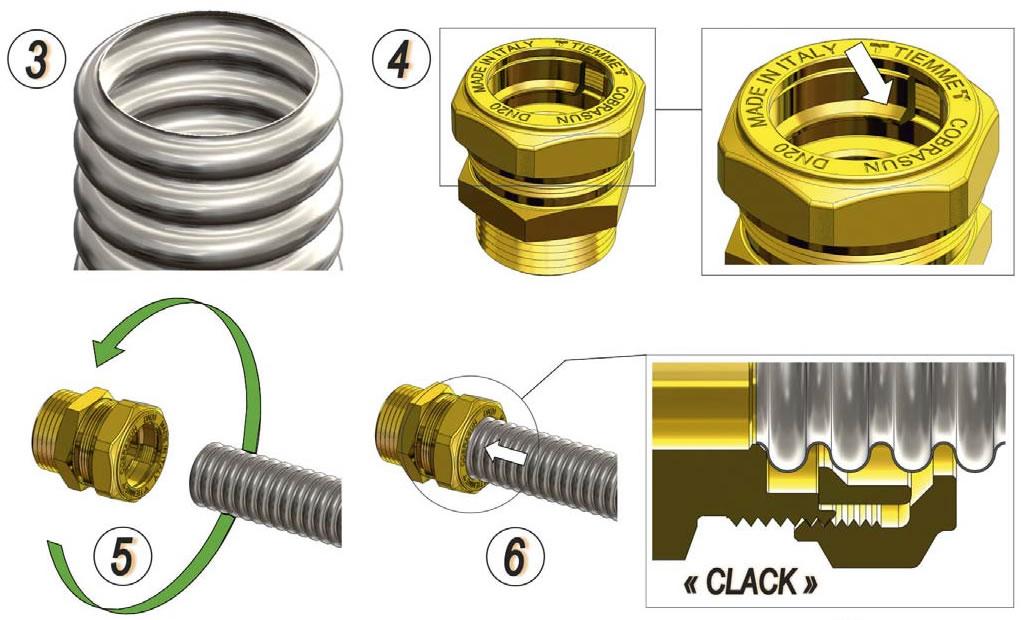 After the corrugated pipe has been cut as shown in Fig. 3, the corrugated pipe should be inserted into the screw connection. To do this, you must first open the screw connection by half a turn (see Fig. 5) (unless the screw connection is already sufficiently loosened). Now the corrugated tube has to be inserted into the screw connection until you hear a "clack" noise.

Now tighten the screws as shown in picture 8. Finished