VRV 200 ltr. membrane expansion tank heating pressure expansion tank VR MAG
---
${ $store.getters.currentItemVariation.variation.availability.names.name }
---
Structure of the pressure expansion vessel
---
The expansion tank with exchangeable membrane is suitable for heating and cooling systems. The vessel provides the necessary space to compensate for the expansion of the heating water by increasing the temperature and thus avoids damage to the system.
Volume 200 litres
Operating temperature -10 °C to 100°C
Colour RAL 3000 (red)
Rubber membrane made of EPDM
Counterflange galvanized
vessel with feet
Inlet pressure 1.5 bar
---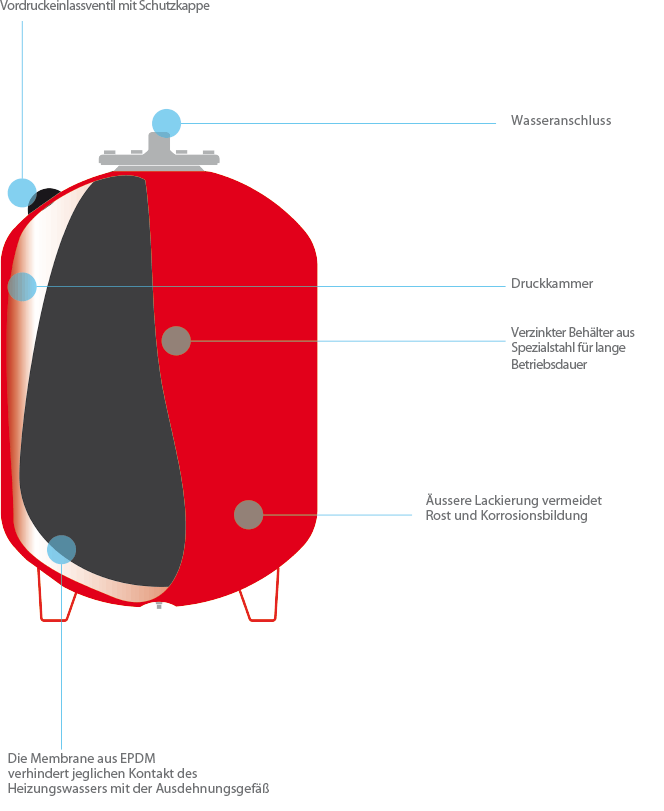 How it works
---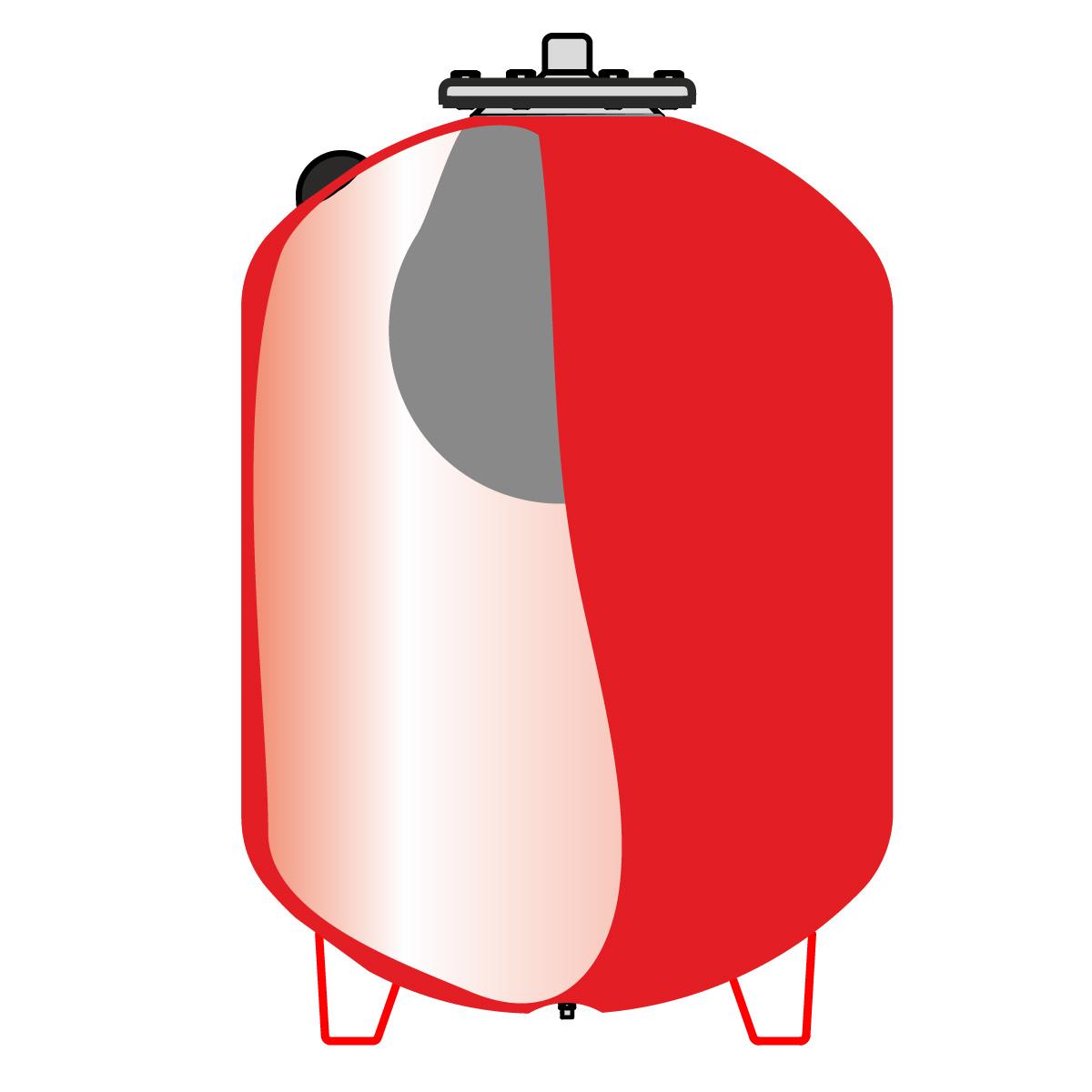 After commissioning the diaphragm pressure expansion vessel, it takes over the function of regulating the water expansion in heating mode.
---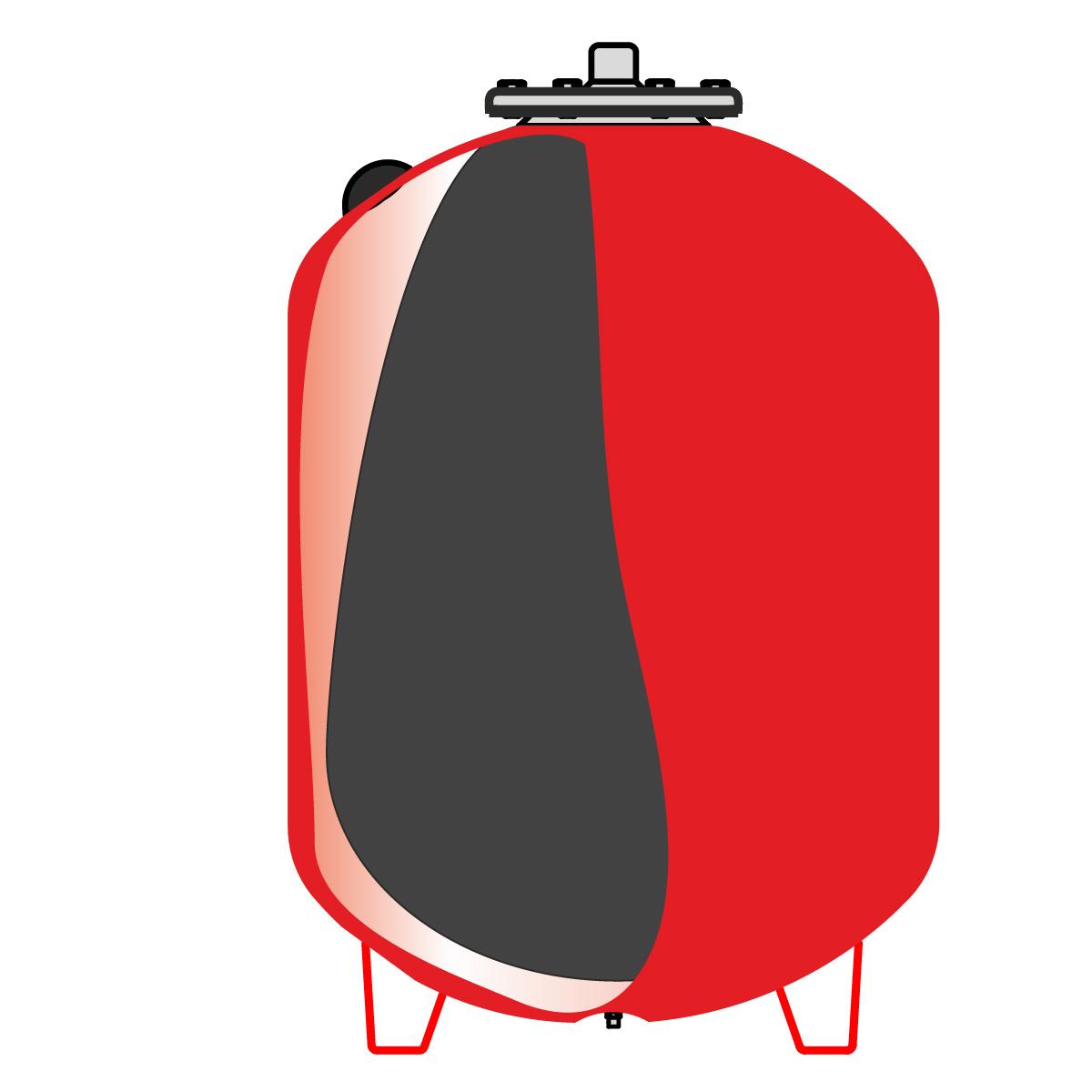 At max. temperature and pressure load of the diaphragm it occupies almost the entire interior. The membrane prevents any contact of the heating water with the surface of the vessel.
---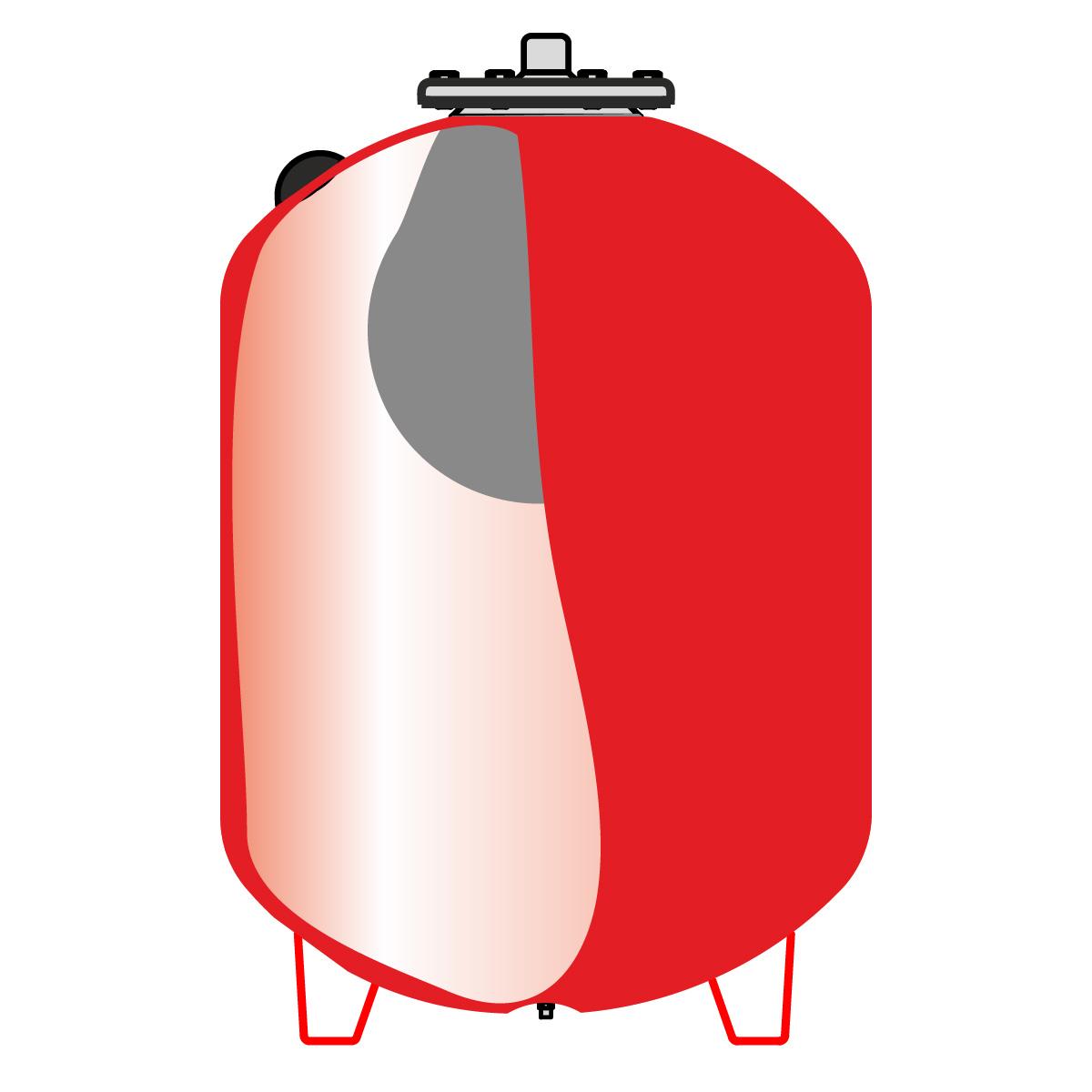 When the temperature drops, the water valumen is reduced. The counterpressure in the vessel forces the heating water in the membrane back into the system. Samit a stable pressure of the plant is ensured. This process is repeated constantly during operation of the system.
Technical data
| model | Height (mm) | Diameter (mm) | Max. operating pressure | blank | Connection |
| --- | --- | --- | --- | --- | --- |
| VR12 | 295 | 280 | 8 | 1,5 | 3/4" |
| VR18 | 430 | 280 | 8 | 1,5 | 3/4" |
| VR24 | 483 | 280 | 8 | 1,5 | 3/4" |
| VRV35 | 450 | 365 | 8 | 1,5 | 3/4" |
| VRV50 | 582 | 365 | 8 | 1,5 | 3/4" |
| VRV60 | 668 | 365 | 8 | 1,5 | 3/4" |
| VRV80 | 717 | 415 | 8 | 1,5 | 1" |
| VRV100 | 675 | 495 | 8 | 1,5 | 1" |
| VRV150 | 790 | 550 | 8 | 1,5 | 1" |
| VRV200 | 1085 | 600 | 8 | 1,5 | 1" |
| VRV300 | 1212 | 650 | 8 | 1,5 | 1" |