Solar package5 Solar system flat collectors 6,09m²
---
<p><a href="https://cdn02.plentymarkets.com/t8d6ebrty3oo/item/images/4037042/full/FISH-S2-400.jpg" target="_blank"><img src="https://cdn02.plentymarkets.com/t8d6ebrty3oo/frontend/Energieeffizienz/Speicher/C.png" /></a></p>
01.01.1970
${ $store.getters.currentItemVariation.variation.availability.names.name }
---
complete solar installation
3 flat plate collectors AMX
400 l storage tank with 2 heat exchangers
2 string solar station with Wilo PWM
24 litre expansion tank
20 litres solar fluid
4 brass fittings
4 mounting rails for collector
6 roof hooks
Description
This complete solar system is characterised by its high efficiency, which is achieved by the modern flat collectors and the matching components. It contains everything you need for an installation on your roof.
The corresponding components are produced by renowned manufacturers in Europe and meet the current standards in the field of solar thermal energy. Here we offer you a product, which has an optimal price/performance ratio and which you can only find with us.
If you have any questions about this complete set, you can contact us at any time. Our employees will advise you in detail and will be happy to prepare an offer tailored to your needs.

BAFA funding:This plant is eligible for up to 500 € (see alsohere).
---
AMX 2.0 flat plate collector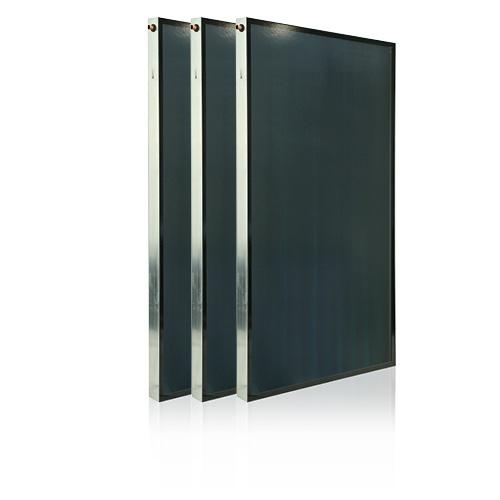 Manufacturer: Sunex
Absorber with partially rolled copper tubes
seven times larger area
Frame without welds
denser corpus
no danger of unsealing even after several years
Mounting devices, stainless steel and aluminium
fast and safe installation of solar collectors on every roof
AMX 2.0 collector tested in INTA's research laboratory in Spain
Solar Keymark Quality Mark
unique design
high efficiency
Stagnation Temperature Max 143 °C
L x W x H: 1907 x 1067 x 90 mm
Gross area: 2.03 m²
Absorber area: 1.84 m²
Water content per collector: 1.31 litres
Surcharge for 3 x flat roof mounting 90,00 €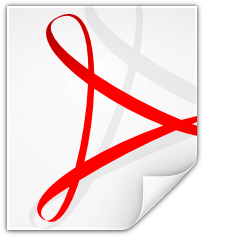 Download product sheet
---
Drinking water / service water tank with 2 heat exchangers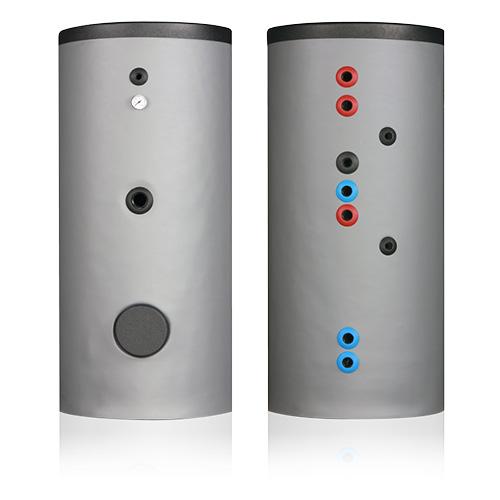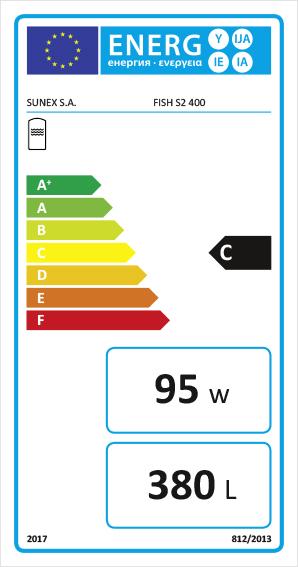 FISH S2 storage tank with two heat exchangers
Capacity of 400 litres
2 Heat exchanger
long storage tank life due to corrosion protection (layer of titanium enamel and a magnesium anode)
vertical version
insulated with polyurethane foam of 50mm thickness
height: 1700 mm / diameter: 700 mm
Weight: 172 kg
Area of upper heat exchanger: 1.4 m²
Area of lower heat exchanger: 2.1 m²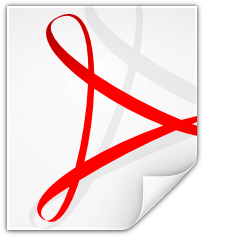 Download product sheet
---
2-strand solar station with Wilo PWM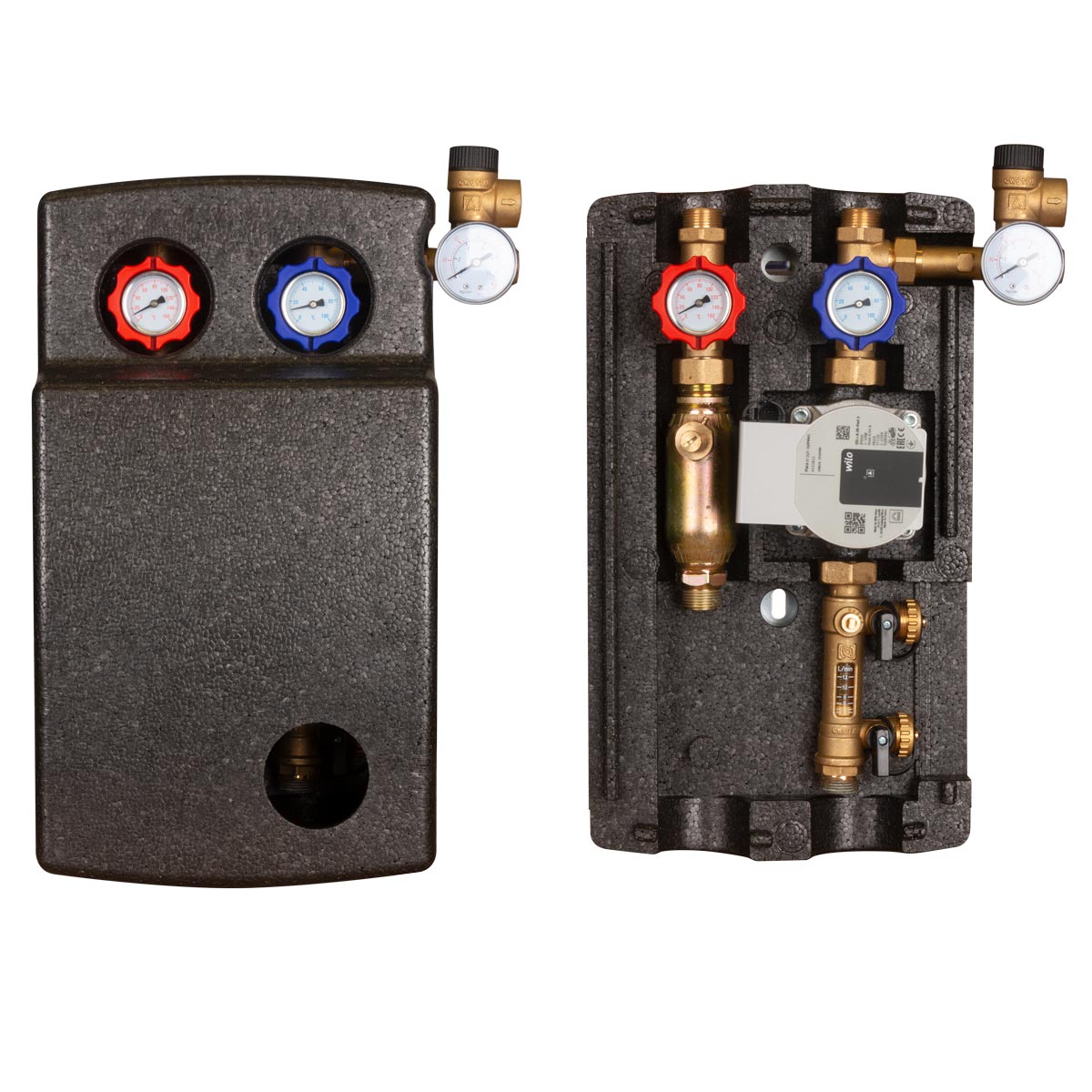 Solar station with solar pump
Wilo Yonos ParaST/7.0-PWM2 M
Power 3-45W
Speed controlled via PWM signal
2 thermometers
2 ball valves
pressure gauge
safety valve
with a large flow regulator
Flush, fill and drain ball valve with hose nozzle and cap
---
Expansion tank 18 litres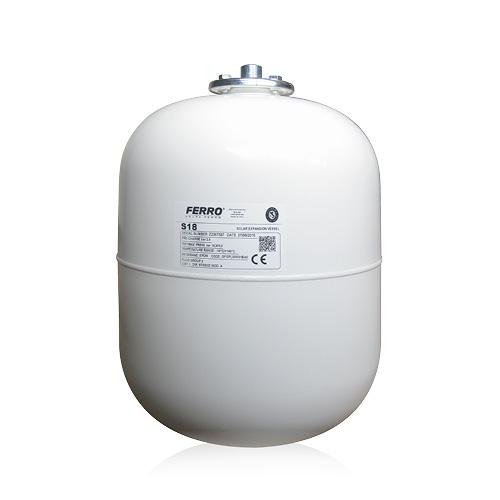 Inlet pressure 2.5 bar (can also be changed at will)
Temperature range -10°C to 140°C
Test pressure at 11.4 bar
Working pressure up to 10 bar
Identification colour white
---
Solar fluid 20 litres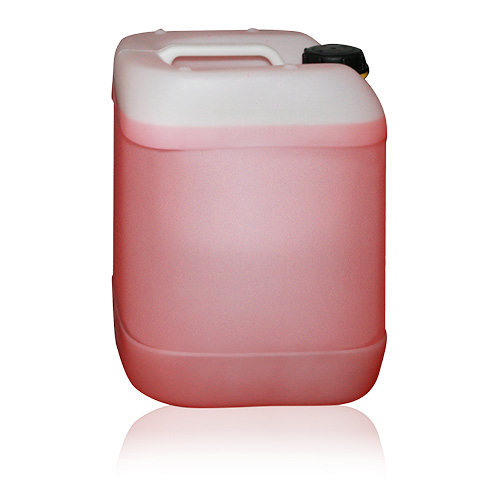 Good corrosion protection for all metal materials
Efficient heat transfer
Thermal load capacity
antifreeze
Solar fluid - ready-to-use mixture
Cold protection down to -28 °C
in 10 or 20 litre units
---
screw connections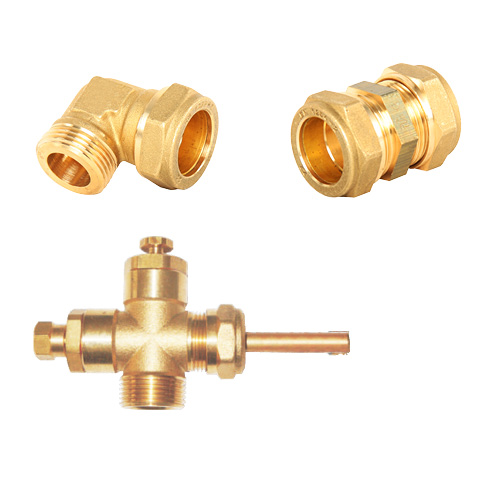 1 x angle
2 x Connecting piece
1 x T-piece with immersion sleeve and manual venting valve
---
Holding rails for collector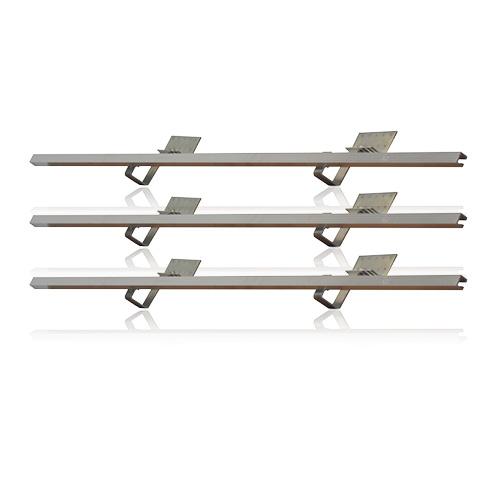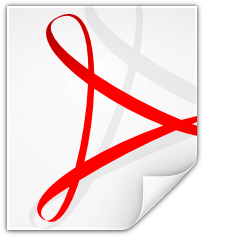 Mounting instructions rooftop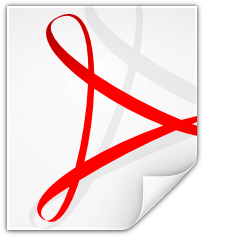 Mounting instructions roof extension
---
roof hooks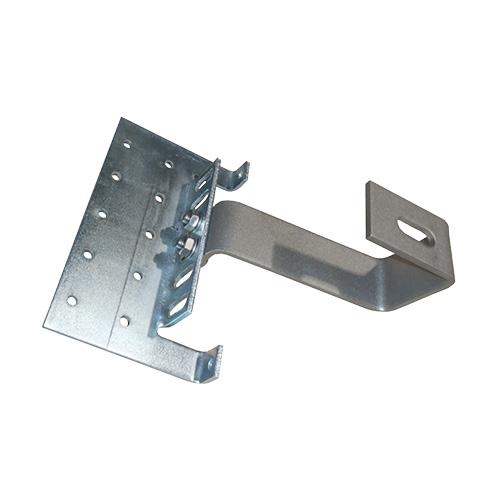 Mounting bracket made of stainless steel with adapted angle to the roof tile
adjustable and screwed
By the height adjustment the roof hook can be adapted individually to the roof tile, this can take place likewise above the tile.
Base plate made of hot-dip galvanised quality steel (below the roof tile)
These roof hooks are statically calculated and therefore suitable for larger collector arrays and high wind loads.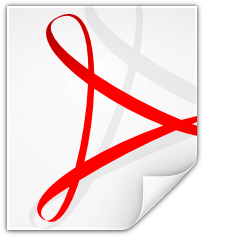 Mounting instructions rooftop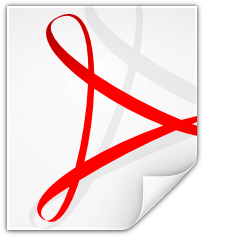 Mounting instructions roof extension
---
Our solar collectors are equipped with the SolarKEYMARK certified(Basic prerequisite for eligibility / certificate number:078/000196)
current BAFA subsidy for solar thermal systems
Withhot water preparationby a newly installed Solarthermieanlage you can since 01.04.2015 for systemsfrom 3 m²Solar surfaceMinimum grant of 500,- EURapply for.
For combinedHot water preparation and central heating backupa newly installed solar thermal system you can use for systems withfrom 9 m² to 14 m²Solar surfaceMinimum grant of 2000,- EURapply for.
From 14.01 m² to 40 m²a grant amount of140 €/m² per m² or part thereof.
Basic funding by BAFA is granted after installation and commissioning of the plant. The current framework conditions and funding guidelines can be obtained directly from BAFA under the following link (www.bafa.de) see!